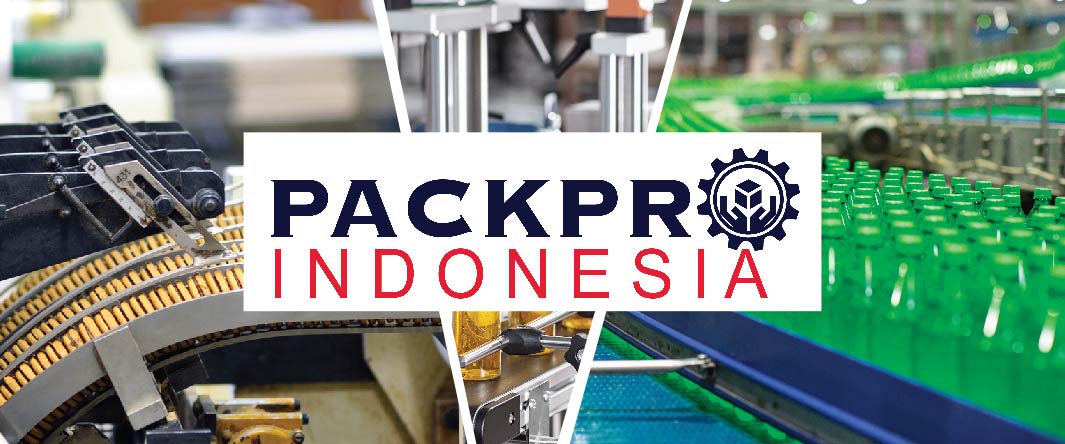 FOOD MECHINERY (PACKAGING & PROCESSING) EXPO
PACKPRO INDONESIA, the food packaging & Processing event of the year takes place over three days, at the Indonesia Convention Exhibition (ICE – BSD). PACKPRO INDONESIA covers many industry sectors including food processing and packaging and is a key event for businesses involved in food production, with the opportunity to meet and network with many exhibitors and experts from the food sector. It is a not-to-be-missed event for decision-makers and leaders in food processing and packaging businesses.
Mar 9th – 12th, 2023
at Indonesia Convention Exhibition, BSD
FOOD MATTERS AT PACKPRO INDONESIA
The Food industry is a one of contributor to the Indonesia economy, and one of the country's largest private sector employers. It's also an area of continual growth and innovation in food processing and packaging. Consumer and commercial spending on food continues to rise, while manufacturers seek to meet the changing needs of increasingly busy and discerning lifestyles and demands. Staying up-to-date with these developments is key for anyone in the industry to stay ahead of the game. That is why PACKPRO INDONESIA is the ideal food processing and machinery exhibition to attend.
A major food packaging event, this year's PACKPRO INDONESIA will offer you invaluable insight into upcoming trends and new technology. From productivity transformations to the latest in labelling and packaging materials, you'll find ideas for growing your business and meet the people who can make it happen.
WHO SHOULD ATTEND THE PACKPRO INDONESIA EVENT?
Food sector specialists keen to review and purchase new machinery
Decision-makers seeking to streamline food production and packaging
processes and to explore greener ways to do so
Business owners requiring good quality networking opportunities
FOOD SECTOR PACKAGING
Our food packaging event benefits manufacturers and consumers, showcasing the latest technology and innovations from the industry.
COMMUNICATE WITH CUSTOMERS, ENSURE SAFETY AND PROTECT THE PLANET
Discuss sustainability and environmental issues with the experts
Explore new methods of labelling, wrapping and sealing
Develop new ideas to take back to your business
REVIEW THE LATEST TECHNOLOGY IN:
Weighing
Bagging
Case sealing
Case packing
Palletising
Brand Solutions
and more…
This year's Processing and Packaging Machinery Exhibition offers everything you need to know about innovations in the Food sector.
WHAT'S HAPPENING AT THE PACKPRO INDONESIA?
PACKPRO INDONESIA brings experts and exhibitors in the industry together under one roof for one of the ALLFood Indonesia exhibitions.